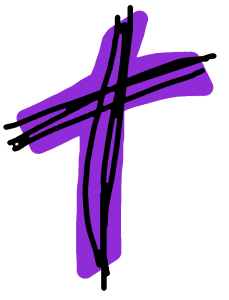 13 I will repeat aloud
    all the laws you have given.
14 I delight in following your commands
    more than in having great wealth.
15 I study your instructions;
    I examine your teachings.
16 I take pleasure in your laws;
    your commands I will not forget.  [Good News Translation]
So far, I am having a difficult time finding inspiration on how to respond to the gift of God's law.  Perhaps my Lutheran mind-set is getting in the way.  Nonetheless, I cannot help but identify with the psalmist's response.
In the first half of this stanza, in reaction to the realization that one can only understand God's will by studying "the rules," an appeal went up that God reveal those rules.  In the second half of this stanza, the psalmist's response to receiving them is a rejuvenated dedication to following them.
This feels so much like our annual tradition of setting off each January on a "new direction" with our new year resolutions.  On an emotional level, I get this psalmist.  He has captured exactly how so many people, myself included, try to better our lives.  But experience also teaches me that it is difficult to hold on to these passionate changes of life style.
But, isn't that the point of Lent?  We examine our lives.  We take assessment of our failings.  We try to put ourselves back on a better course.  And ultimately, we end up at the cross… where Christ assures us that God's love for us transcends our (in)ability to succeed in living a truly God-centered life.