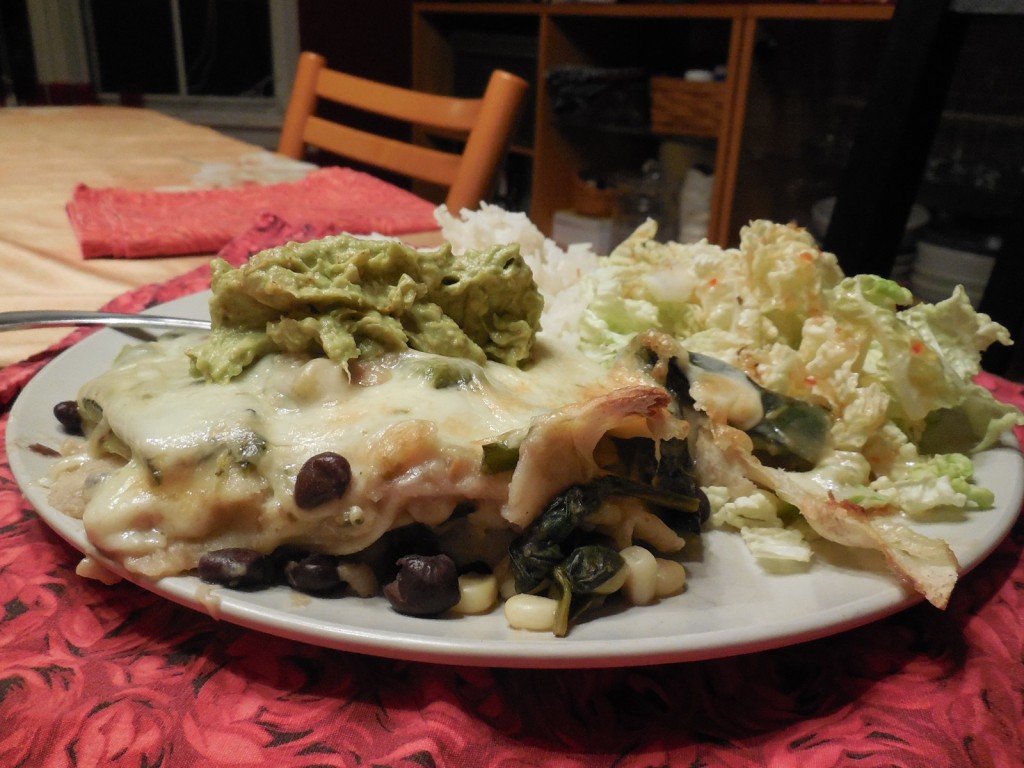 I am NOT a vegetarian.
I enjoy meat.  I love the taste.  Although I am becoming increasingly concerned with practices in the meat industry (and the food industry as a whole), I do not find anything fundamentally wrong or immoral with eating meat.  (Please note that I mean no disrespect to those who choose to go meatless.  I simply don't see things the same way.)
That being said, I do not believe that every dinner must have meat in order to be a "real" meal.
When I saw the word for today was "meatless," it seemed pretty clear that the easiest way to get the photo would be to make a vegetarian dinner.  (Valerie didn't fight me too much when I offered to make dinner tonight.)  After a quick web search for inspiration, I decided on the following (pictured above).
Vegetarian Enchilladas
corn tortillas filled with corn, black beans, and spinach, topped with green tomatillo taco sauce, roasted pablano peppers and scallions, and pepper jack cheese.
Rice with Saffron
Bok Choy with Italian Vinaigrette