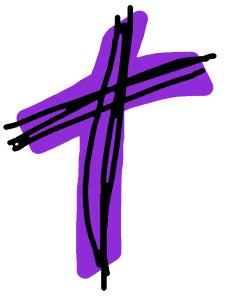 49 Remember what you said to me, your servant—
    I hang on to these words for dear life!
50 These words hold me up in bad times;
    yes, your promises rejuvenate me.
51 The insolent ridicule me without mercy,
    but I don't budge from your revelation.
52 I watch for your ancient landmark words,
    and know I'm on the right track.
53 But when I see the wicked ignore your directions,
    I'm beside myself with anger.
54 I set your instructions to music
    and sing them as I walk this pilgrim way.
55 I meditate on your name all night, God,
    treasuring your revelation, O God.
56 Still, I walk through a rain of derision
    because I live by your Word and counsel. [The Message]
I missed posting yesterday… oops.  So today, I will contemplate the entire 8 verses of the 7th stanza.
Taken in its entirety, the psalm doesn't really speak to me.  I understand the idea of the individual persecuted for his or her religious beliefs and convictions.  I cannot, however, point to a time in my life when I actually felt as though I was the target of such persecution.
Only verse 53 spoke to me directly today.  As friend mentioned over dinner a couple nights ago that he is finding himself filled with more anger in recent months than he has ever felt before.  Me too.  I am trying to keep things in perspective, but it's hard.  It's hard to see an institution you love fall apart.  I'm feeling that on three fronts right now.  One is falling to forces outside its control; there is nobody to blame but the fates.  One is floundering out of lack of common vision and passion.  One is being systematically dismantled.  The first two frustrate and sadden me.  The third angers me…  And I feel very much beside myself.
But, it doesn't matter that most of this stanza doesn't speak to me directly.  I can very much appreciate the fact that there are many today in our county and in our world that would completely resonate with what the psalmist is saying.  I heard on NPR a few days ago that an amazing thing is happening as Jewish and Muslim institutions are being attacked and desecrated.  It is pulling these communities together.  I was reminded of this as I realized that right now in our country, it is probably the Muslim community that would most identify with today's stanza.
So what do I do with these disconnected thoughts.  I know what my head is telling me… I need to refocus my energies.   But my heart is torn.  I cannot easily turn away from past accomplishments and commitments.  Am I willing to risk losing these in the hope of the possibility of doing good in a new arena?  I don't know…