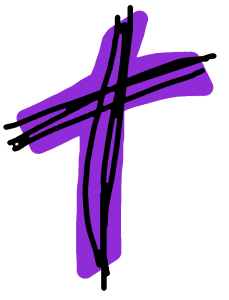 45 And I will walk at liberty: for I seek thy precepts.
46 I will speak of thy testimonies also before kings, and will not be ashamed.
47 And I will delight myself in thy commandments, which I have loved.
48 My hands also will I lift up unto thy commandments, which I have loved; and I will meditate in thy statutes.  [King James Version]
And the answer is… still ambiguous.   But as I am reading the second half of this stanza in the light of morning rather than on the cusp of sleep, it feels as though the psalmist is listing all the things he will do in response to God's blessings upon him.  This is the first stanza then that begins to align with my Lutheran understanding of grace—God acts first then we respond.
And yet again, I'm torn.  I can really get behind both the intellectual and emotional message of Waw.  It aligns with my theology.  It aligns with my experience of having great expectations for how I will live my life in response to a religious epiphany.   But, I have been down this path multiple times.  I have seen the enthusiasm wane (again, multiple times).
Which makes this (along with Daleth) a very Lenten stanza.  It is a prayer of hope made despite our past experience.  It is a prayer that this time things might be different.  It is prayer that looks to the future.  It is a prayer that, like Lent, we must continuously revisit.