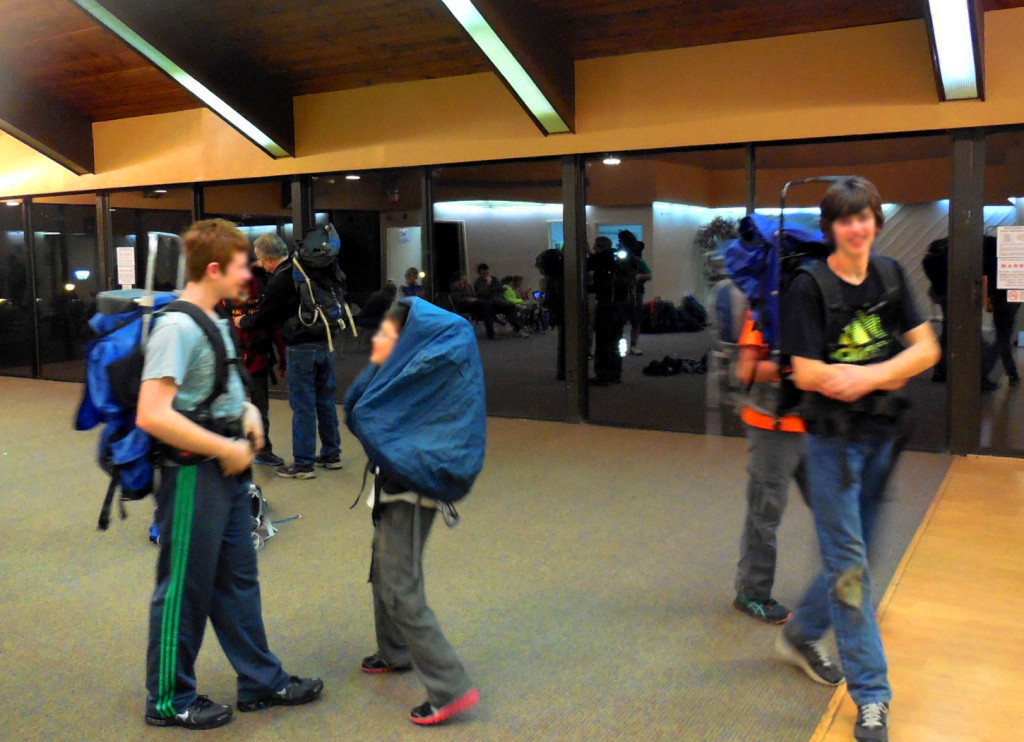 I suspect that many of the people working off the same list as me will have taken pictures of white billowy clouds or a verdant garden or some other scene of natural beauty.  I will admit that is the first imagery that went through my mind when I saw today's word.
But this isn't really my image of heaven.  The idea of an eternity of unblemished beauty and pleasantness and niceness sounds more like hell to me.  The only way to see beauty is to have first seen ugliness, to understand pleasantness is to have experienced callousness, to appreciate niceness is to have suffered meanness.
Frankly, I no longer concern myself what a "life after death" heaven might look like.  I have chosen to focus on doing what is in my power to carve out pockets of heaven in my life wherever I can.
I realize the idea of backpacking 6 miles up to a campsite 1000′ up a mountain with a bunch of 12-16 year old scouts might seem like hell to many people. But to me, bringing to scouts the joy of truly experiencing the beauty of the world in our own backyard, to teach them to work as a team to accomplish a goal, to show them that they are capable of more than they might have ever expected is just one way I try to reach up and pull the heavens down to earth.
(No, this is not us hiking up a mountain. This was our planning meeting.)