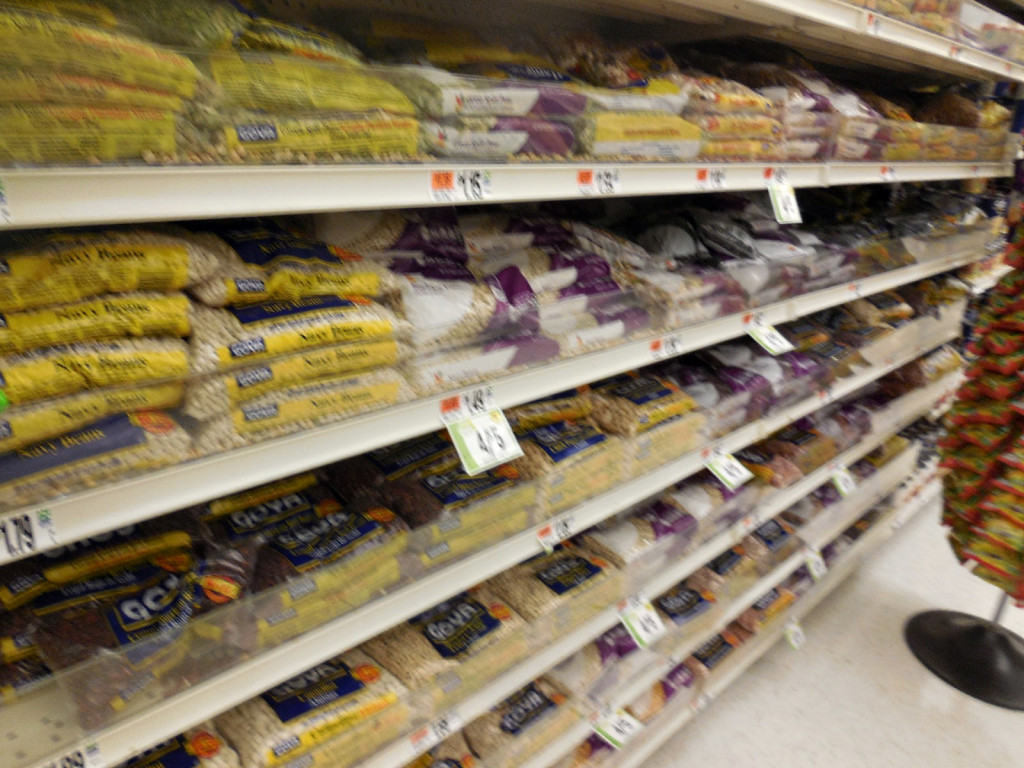 When it comes to the availability of food in this country, we clearly live in the land of plenty.   Not only do we have large quantities of food right around the corner, we have a huge selection of types of food.  In the world of prepared food, you can get almost anything your heart desires.  (Note that I mean your emotional heart, not your physical heart—which probably would prefer we scale things back a little.)
At the far end of this spectrum is the humble bean.  It is plain.  It requires preparation before you can eat it.  It comes in rather pedestrian packaging—clear plastic bags or a metal can.   Yet, it provides both affordable protein to huge swaths of the world's population.  It is a staple that we depend on for a decent bowl of chili or soup.
Humble does not equal unimportant.   Just look at the expanse this simple product takes up on the shelf.