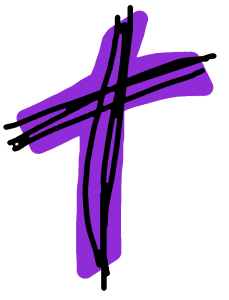 73 Your hands made me and formed me;
    give me understanding to learn your commands.
74 May those who fear you rejoice when they see me,
    for I have put my hope in your word.
75 I know, Lord, that your laws are righteous,
    and that in faithfulness you have afflicted me.
76 May your unfailing love be my comfort,
    according to your promise to your servant.
What a pleasant change.  The start to the 10th stanza is not a rehash of the prior nine. Better yet, it is focused on faith and hope rather than on our continuously failed attempts to live up to God's law and the subsequent reproach.  (I am choosing to actively ignore the word "afflicted" in the third verse).
My initial reaction was to gravitate toward the first and fourth verses.  One of my favorite parts of the bible is the creation stories at the very start of Genesis.  If we recognize these two poems for what they are and don't attempt to turn them into historical science, they are a beautiful telling of the fundamental relationship between the Creator and the created.  Yes, they end with tragedy caused by our rejection of God's love…  But this is the opening scene and it sets the stage for all that is to follow.  The first verse of the Yodh stanza makes clear reference to the creation story.  The fourth verse points to the fact that God didn't give up on us.
After reading through the verses a couple times, I discovered, however, that the second verse spoke deeper (albeit more quietly) to me.  I have always wrestled with the notion of "fearing the Lord."  It doesn't seem to align with the notion of a loving, fatherly God.  For generations upon generations, people were subjugated by the church under the threat of a vengeful god that must be appeased if we are to escape eternal damnation and torment.   It is very easy to fear this type of god.  But 500 years ago (+/- a couple months), Martin Luther rediscovered buried in the scriptures the image of God as savior rather than as judge.  What become of the word fear?  I have heard all sorts of hand-wavy redefinitions of the word, but none of them have ever truly held muster for me.
So what does this have to do with why I was drawn to the second verse?
We are living in a world where fundamentalism seems to be on the rise—in both Islam and Christianity as well as in secular politics via populism and nationalism.  We are hearing less of a redefinition of fear and more of a redefinition of love.  You don't have to look very hard to find an example of someone claiming that their bigotry actually is a form of love.  "We don't hate gays… we want them to change so they can experience God's love."  … or … "God love's everyone.  They just need to  (fill in the blank)  to receive it."   This is a blatant redefinition of love.
The second stanza screams out (quietly) that by putting our faith and hope in God's (true) love we may serve as a beacon on the hill,  pointing to a better way for those who (truly) fear God.