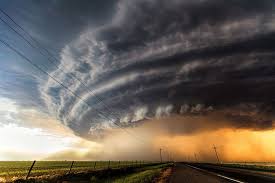 For quite a while lately, church has failed to move me.  I have been going through the motions, hoping that something might eventually speak to me, to inspire me, to challenge me, to … something.  As I move to reclaim my life now that it no longer is a slave to a killer commute, I have made the decision to be more involved with the life of the church, not just as a participant, but as a driving force in our mission.  And I have vacillated wildly between hope and despair about the sanity of this undertaking.
Today, at church, the Spirit spoke to me throughout the entire service.  She was screaming into my ears through the lessons, through the liturgy, and through the hymns.   And following Pastor Kari's "warning" to our confirmands just one month ago, we never know when the Spirit will call, we never know what path this will set us upon, but we can be sure that if we listen, it will be life changing.
The first and loudest connection came through the reading from Isaiah (65:1-9). I will include it below to avoid having to look it up.  I highlighted those sections which spoke to me in particular.  I italicized sections that I found uncomfortable, but included them for full context.
I was ready to be sought out by those who did not ask, 

to be found by those who did not seek me. I

 said, "Here I am, here I am," 

to a nation that did not call on my name.

I held out my hands all day long 

to a rebellious people, 

who walk in a way that is not good,

 

following their own devices;

a people who provoke me 

to my face continually, 

sacrificing in gardens 

and offering incense on bricks;




who sit inside tombs,

 

and spend the night in secret places; 

who eat swine's flesh, 

with broth of abominable things in their vessels;




who say, "Keep to yourself, 

do not come near me, for I am too holy for you." 

These are a smoke in my nostrils, 

a fire that burns all day long.




See, it is written before me:

 

I will not keep silent, but I will repay; 

I will indeed repay into their laps




their iniquities and their ancestors' iniquities together, 

says the 

Lord

;


because they offered incense on the mountains 

and reviled me on the hills,




I will measure into their laps 

full payment for their actions.




Thus says the 

Lord

: A

s the wine is found in the cluster, 

and they say, "Do not destroy it, 

for there is a blessing in it," 

so I will do for my servants' sake,

and not destroy them all.




I will bring forth descendants from Jacob, 

and from Judah inheritors of my mountains; 

my chosen shall inherit it, 

and my servants shall settle there.
I was reminded that even though the road ahead of me may not be easy, I will not be the first to walk it.  I was reminded that the reason I am taking this road is to save, not destroy a thing worth saving.
During the sermon delivered by (visiting) Pastor Dick Hoehn, we were challenged to not just "feel others pain."  We were challenged to DO something to work toward alleviating other's pain. We were challenged to take a stand to be a force for good and for healing.  When Christ came across the man plagued by many demons (whatever that might mean), he did not say, "Hey man, that sucks, I feel for you."  He drove them out and restored the man to health.  Even for Christ in this story, that was not just a simple act of using his divine power.  He had to argue and negotiate with the swine before they would leave.  But he persevered and won out for his fellow man—a man dismissed by most as unworthy of their attention.
I was also reminded that feelings are not enough.  These feelings must lead to action.  But, I was also reminded that whatever I do, it must be in the service of others, not just my own interest.
Communion has always been one of the most important aspects of worship for me—the connection to a much wider community (past, present, future, local, and global).  Today, it was even more poignant as I was by this point, fully tuned into actively listening for what the Spirit was trying to tell me.
Finally, during the post communion hymn, we sang the following words:  In the question, in the answer, in the moment of acceptance.  In the heart's cry, in the healing, in the circle of your people.  Jesus Christ, Jesus Christ, be the wine of grace.  Jesus Christ, Jesus Christ, be he bread of peace.
I was reminded that accepting the call of the Spirit will just be the first step. And that once I accept that call, I must keep my focus on the fact that I am doing this for the healing of our community, that I must never forget to be acting the part of Christ alive in the world today.