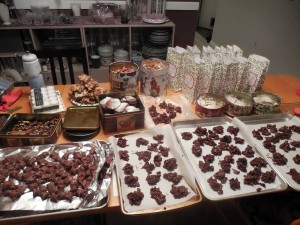 So here we are.  I have made it through another Advent photo-a-day challenge.  And the final word (tradition) is ever so fitting for today.
Another year of advent photos.
Running around finalizing gifts before midnight Christmas mass.
Packing cookies/candies to deliver tomorrow to friends
Mamette is in the house.
Kicking Valerie out of the garage and living room.
Prepping the fondue.
Theses are the traditions of Christmas in the Mayer home!
Merry Christmas Everyone!