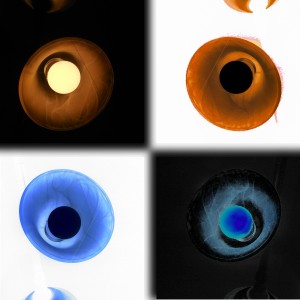 I'm tired. I'm sitting here on the couch after a long day thinking about my tasks for tomorrow. I just remembered that I hadn't taken my photo of light.
Right in front of me on the coffee table was the camera and just to my left is a floor lamp.  Voila!
Too simple though.  So I had to play around a bit with it in GIMP.