Light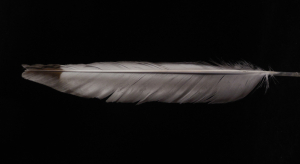 Advent is a time of the year that we think a lot about light.
The days are getting shorter.  Everyone is decorating their homes with lights to drive away the dreariness of dark.
Our Jewish friends are getting ready to celebrate the miracle of light.
We look forward to the arrival of the Christ Child—the light of the Earth.
But today, I chose to look at the definition of light less thought about this time of year—not heavy.
Christmas preparation puts a lot of pressure on our lives.  I am feeling quite stressed right now.  I, simply put, am not ready and don't believe I will be ready when Christmas day arrives.
Christ came to help us put things in perspective, to focus on what is important in our lives.  No, the cross itself is not light.  But by lightening the load of all that is not truly important, perhaps we will have what it takes to live a truly fulfilling life.
My prayer for all my friends (and myself) is that we find it in ourselves to lighten our loads and enjoy the greatest of God's gifts to us—our very being.