Yesterday was so much fun! It was the Humanities Showcase for our New York documentaries that we made from our New York trip back in the fall. Each NYC group created a main documentary with a professional interview, a history documentary, and a lower Manhattan documentary, and a midtown documentary. For both the lower and midtown projects we were given a list of sites to focus on. (My friend and I were in charge of the midtown). It was a lot of work and pretty hectic in our Media classroom these last few days as we tried to finish all the loose ends before Friday; and after the messy rehearsal the night before, it was really nice to see all of it come together in the end very smoothly. It was held at BlackRock Center for the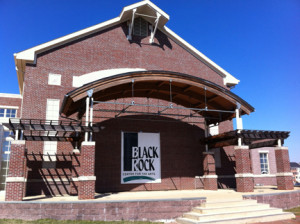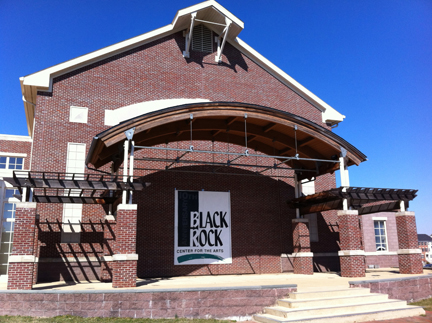 Arts and it was so nice to see everyone dressed up.
My friend and I signed up to be stage managers, meaning we were helping out backstage, making sure that people were in place, ready, and quiet. It was pretty easy saying that everyone already pretty much knew where they had to be. Plus, two of my best friends were the hosts of the event so we were able to hang out backstage, and when each group was in place I was able to sneak back out to the audience and watch part of the documentaries. Do I regret not being able to sit and watch all the documentaries? No, not really. I would still love to sit and watch all of them, because let me tell you, we have a lot of really talented film makers in our group. However, it can get a little tiring to sit for hours at a time watching documentary after documentary. Also, I think that being able to help out at the event, made it all that more special for me and made it more fun.
As I said, watching nothing but documentaries, even though they were all different and all done really well, can get a little tiring. Especially when 2 out of the 4 in each group cover the same places. So, there are always a series of performances to help break it up. Most of the time its nothing but singing, but this year there were 2 dance duets. Me and my friend Rasia doing a lyrical piece to Wicked's No Good Deed and another 2 girls doing a hip hop dance. The dance that we did was something that I choreographed, and I'm not sure why, but I was super nervous before going onstage, it went away once onstage, well for the most part. It turned out pretty good. There were only a few times when I was watching it later that I wished I had done  better. The amount of talent that all the performers had was incredible, it was  a really wonderful afternoon.
This whole event would not have been possible without the support of all our teachers and it was nice that most of them and the chaperones were able to make it.  When my friend and I went on stage to present our documentary I looked to the back and saw our amazing chaperone in the back and I got really excited. (She wasn't sure if  she would be able to make it, but she did for all of the group's documentaries plus the performances of our group members). Then, because we hadn't spent enough time together that day most of our humanities class went to get froyo. It was a really busy, but fun school day, but its over. New York is over. Its kind of weird, but at least we have one more big event, our 3 years Retrospective evening.