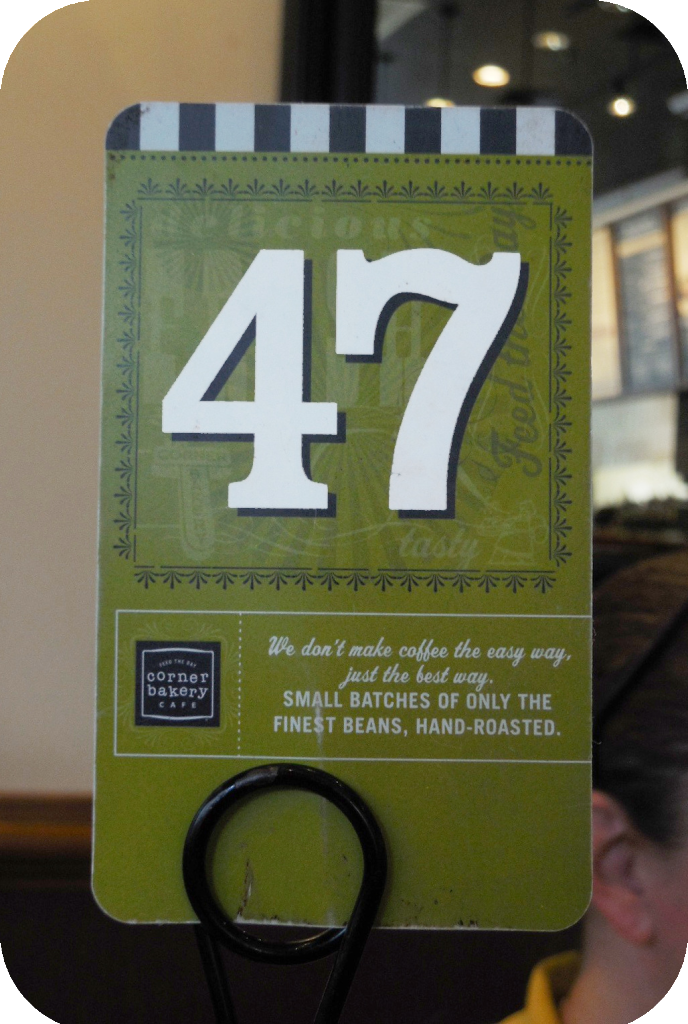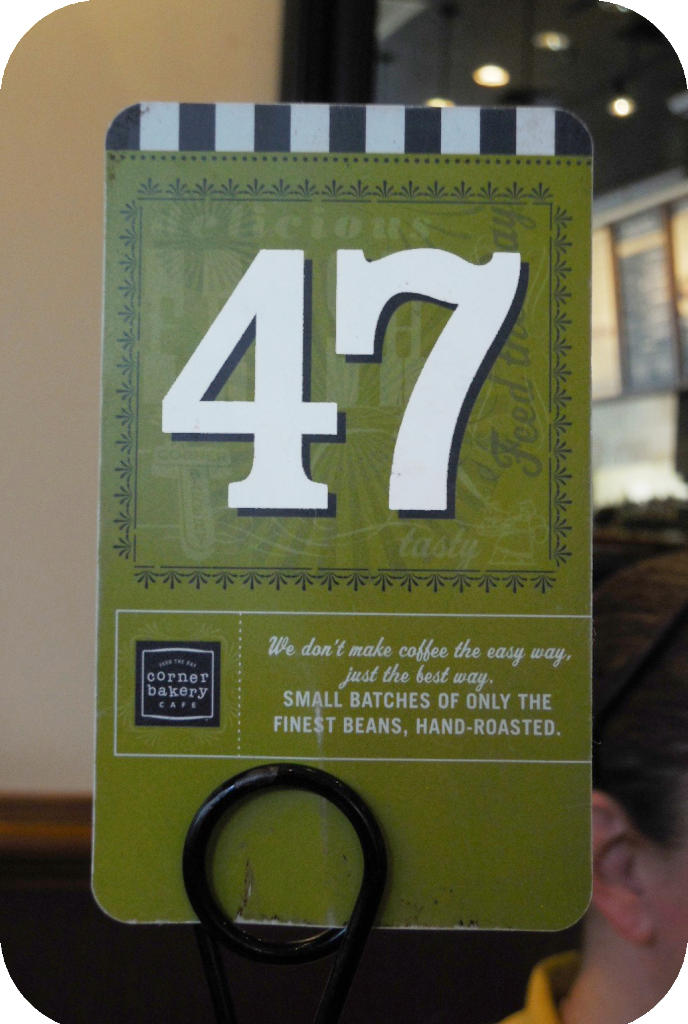 What a great ending to my venture into the 2014 Lenten photo-a-day discipline.  I wasn't sure where I was going to go with this today.  I was ready to ruminate about our eagerness to move on from the self-reflection of Lent to the joy of Easter resurrection, but having to spend this day between the cross and the empty grave waiting patiently.   But, I wasn't sure exactly what image would convey this.
And then at breakfast, the image fell into my lap.  An image that was highly suited to the convoluted way my mind works.  I saw and knew instantly that this was the photo for the day.
Today is day 46 of Lent (yep, I chose to count the Sundays).  That means Easter is day 47.  If you've ever eaten at Corner Bakery, you will recognize this card as what you receive when you place an order so that they can find you to deliver your food.  We were given 47.  I didn't ask for it.  It just fell into my lap.   So while we patiently waited for our eggs and toast to be delivered on a day when we patiently wait for the great Vigil of Easter and Easter morning, I took the opportunity to cash in on my good fortune and get today's photo.
---
I would be lying if I said that I am not relieved that this exercise is over.  There were days that it was a real challenge to find inspiration.  There were days that it was a challenge to remember to get the photo before turning in for the evening.   But, I would also be lying if I said I regretted my decision to see it through.  It has been a very rewarding experience.  
Thanks to all of you who journeyed with me—either occasionally or every day.