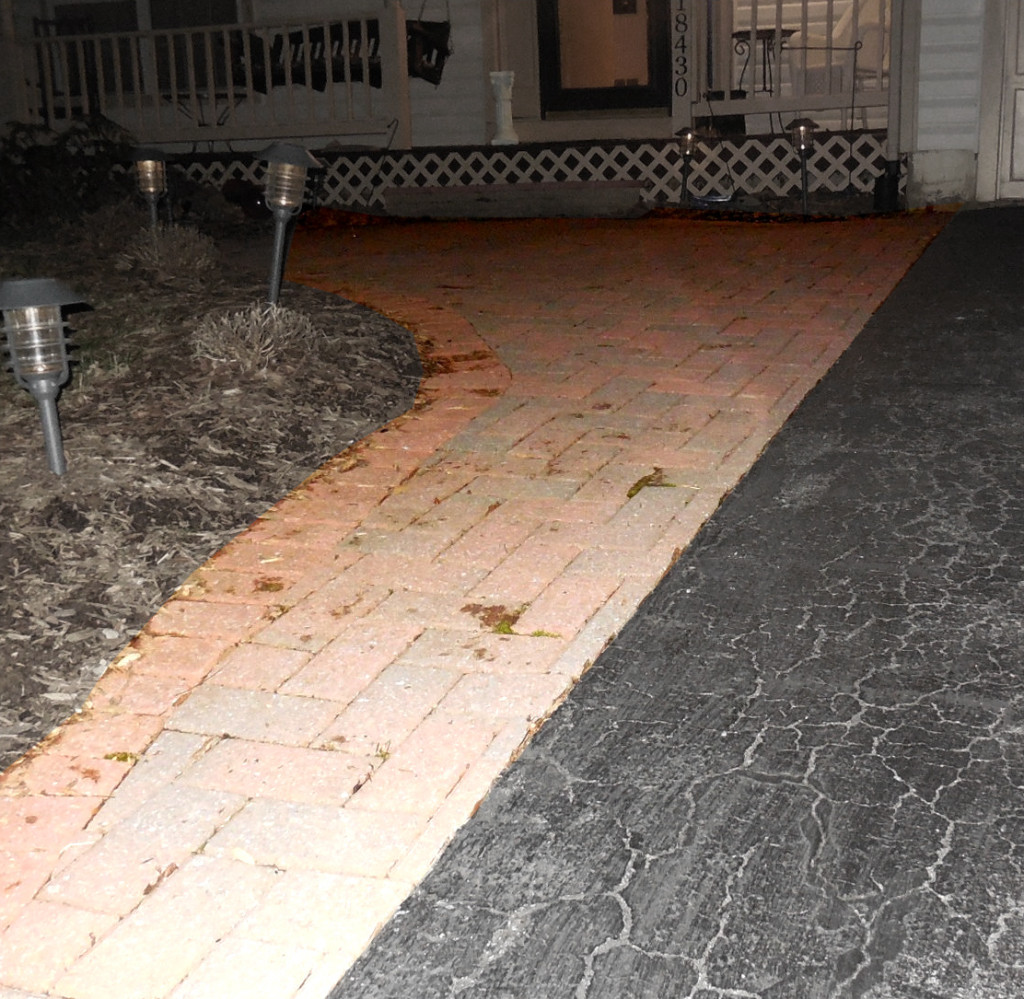 Finding the photo was easy.
Ferreting out why I wanted to take it, not so much.
There are many paths we travel in our lives.
Some are exciting and new.
Some we see routinely.
Some are uncomfortable.
Some are welcoming.
My family and I built this particular path into our home.  It will always have a fond spot in my heart even though most days I walk on it without even thinking about it.  I think this may be why I was drawn to this shot—as a reminder to take time to think about all those people and communities that also have a fond spot in my heart that I so often take for granted.