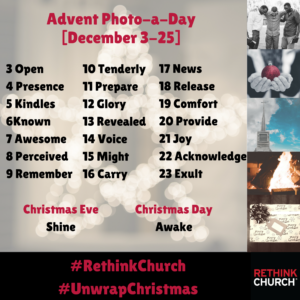 Today is the first day of Advent.  It is time to kick off my now annual tradition of the Photo-A-Day challenge.
This year, I am using a list put out by the Methodist church.  I will follow a mix of my standard ground rules with a little revision.
The photo must be taken on the correct day.  I will allow myself to catch up if I fall behind, but will not use old photos or "look ahead" to take a future photo just because I see one ahead of time.
Photo editing and manipulation is allowed, but not outright computer graphics generation of photos.
I will decide each day whether I will comment on the photo/theme or if I will just post the photo.
If anyone would like to join me on their journey feel free to post links to your photos in the comments on each day's post.
SaveSave
SaveSaveSaveSaveSaveSave