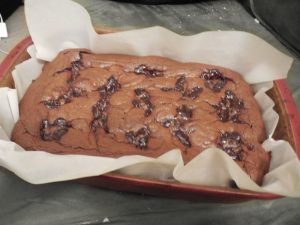 Love is an interesting word.  It means so many different things to so many different people in so many different ways.
As we walk through the season of Advent, however, we are asked to remember that love is more than an emotion.  It is a verb.  It is what we do for others.
In this case, love is the baking of brownies for friends to share and enjoy.