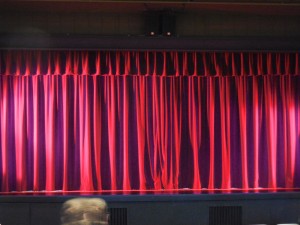 13 years since Anna first sat on Joanne's lap mesmerized watching her first Nutcracker.
4 months since Anna learned that her new ballet school offered her an opportunity to dance in the Nutcracker.
2 months since the intense practice schedule for Nutcracker started.
1 week of insane hours of dress rehearsal practices on the real stage.
2 hours since I dropped her off to get ready for the opening show.
Just a few minutes of waiting left to go before the curtain opens on Anna's first(?) Nutcracker.