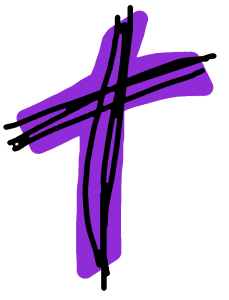 21 You tell the proud how angry you are with them.
    All those who refuse to obey your word are cursed.
22 Don't let me be ashamed and embarrassed.
    I have obeyed your rules.
23 Even if rulers say bad things about me,
    I am your servant,
    and I continue to study your laws.
24 Your rules make me happy.
    They give me good advice.   [Easy to Read Version]
Aside from my ongoing unease with the psalmist's continuing return to his belief that he has the power (possibly even success) at leading a pure life if he puts his mind to it, I find a couple of nuggets in here that speak very loudly in our current political climate.
The first and fourth verses (ok 21st and 24th) gives us why we should want to follow God's rules.  In a nutshell, living a life focused on others rather than ourselves (Luke 10:25-28) gives us joy while living a life focused on ourselves does not (a cursed life).  Somehow our country (at least our government and those who revel in its "me first" mentality) has forgotten this basic truth.  The result is that as a country we are "cursed" to living in a world of division, mistrust, and hate.  We need to return to a world where we live for others.  Doesn't that sound much happier(*)?
The middle two verses provides us words of admonition we need to hold on to.  I saw a quote this morning (I cannot recall the citation)—"In a world not based on truth, those who speak truth are despised and hated."  We are living in a time when speaking the truth of God's laws can be risky.  We have seen direct threats from those in power in the government against people who speak up in public.  Verse 23 is not currently an academic exercise.  It is reality.  Are we willing to allow the Holy Spirit to work through us to be a voice of God's truth of love in this world?  I pray that I am. At the same time, I fear I may fail.
* In general, I find the pursuit of being happy to be self-defeating.  But, I wanted to mirror the wording of the text.  And it does work here.