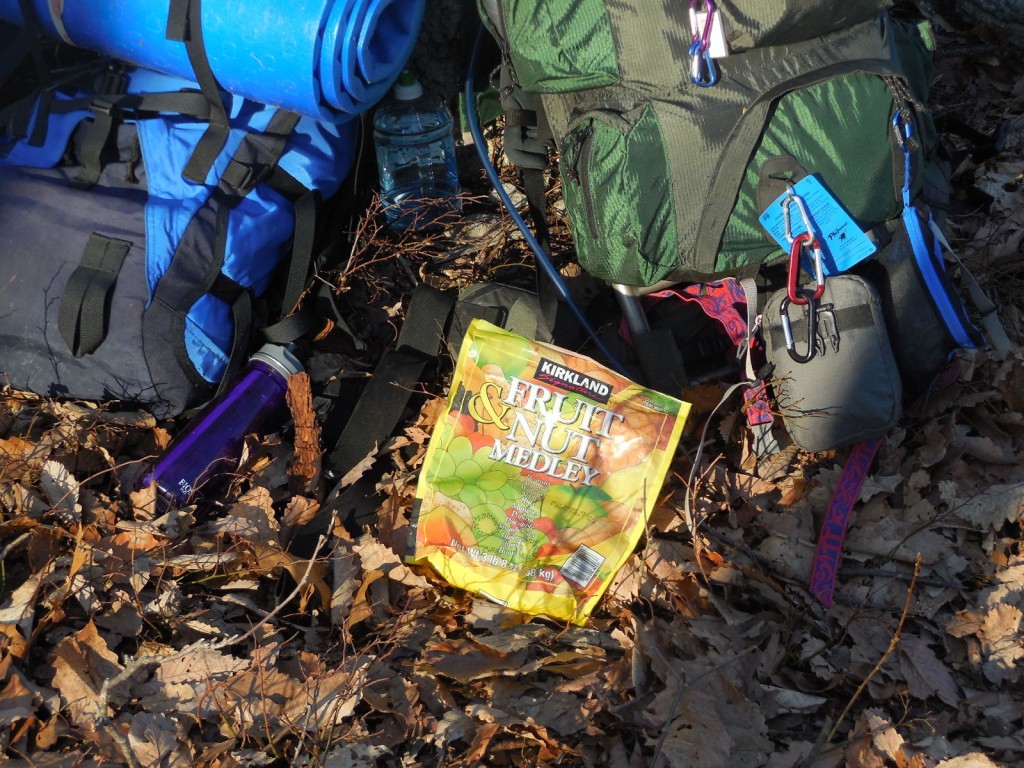 Two-Day Disclaimer:  Because I was on a backpacking trip with the scouts this weekend, the photographs for these two days are going to have a similar theme.  It also explains why today's post is a day late… but I did take the photo yesterday.
I love backpacking.  I love camping in general.  But there is something about backpacking that feels more exhilarating than "car camping."   It requires that you be highly critical in discerning desires from needs.  You must balance comfort with necessity.  You must choose if having that extra creature comfort is worth the extra weight you must carry.   You must be willing to trade the enjoyment of a piece of fresh fruit of the convenience of dried fruit.
During the season of Lent, we are asked to do a spiritual self-assessment.  To discern our desires and needs.  To balance comfort with necessity….
Maybe everyone who wishes to enrich their Lenten discipline should consider heading out into the wilderness for a day or two.  Just a thought.  (I'd love to accompany you, if you'd like.)