Ultimate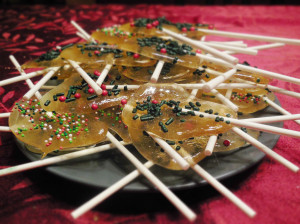 Ultimate = "best of the best"
Homemade gifts may not be perfectly shaped, or perfectly colored, or perfectly uniform.
But homemade gifts contain something no machine can muster—the giving of self for loved family and friends.
These simple lollipops give twice.  They bring together the family that makes them and they strengthen the ties between giver and the recipient.