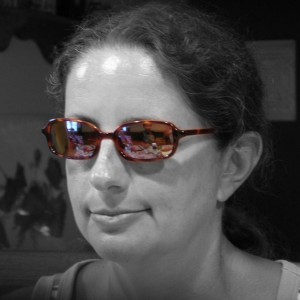 So…I've always been a cat person.  I had a dog briefly as a child, but there have been 6 different cats in my life.  Cats are independent…but not loners.  ALL of my/our cats have been very social creatures.  The great and majestic Siberian Tiger is my favorite wild cat.  I guess my favorite domestic cat is the one(s) we have at the moment.  We have two.  It is said that cats have 9 lives.  The way I look at it, I'm on number four, having to think about number 5. I was born in France but grew up in and around Chicago.  I earned 2 degrees in architecture at the University of Illinois.  After getting married we lived in Philadelphia for over 6 years.  Now we live in Maryland in the wonderful company of a 16 year old and a soon to be 13 year old.  So what will the next phase (life) bring?  A mighty fine question for which I haven't a clue.
So Mike set up blog spaces for us.  It's something I had been toying with for a while.  Like him, I don't know who, if anyone, will be interested in reading any of my posts.  I suspect the two sides will be very different.  I have strong opinions on some things.  Don't get me started on education…I can do that all by myself.  I love to make things and will probably share a lot in that department.  I do have an Etsy shop at a hobbyist level.  Feel free to visit sometime, it's called A Little of This, A Little of That…because it has exactly that, a variety of things I enjoy making.  I also enjoy taking pictures and am the official amateur photographer for our neighborhood swim team and high school swim team.  Macro (really close up) photography is very cool too…all that amazing stuff you never see or notice.  Plus having architecture degrees, I like taking architectural photographs.
Other things I might share my thoughts about…parenting, religion, maybe politics, food for sure, pop culture, ordinary things…I'm sure there's more…
Like Mike, I invite you to read and then share your thoughts, but there will be no nastiness allowed.  Strong, passionate opinions are welcomed, but no name calling, swearing, belittling…those things are serious turnoffs.  Thanks for respecting.
So…come on in…