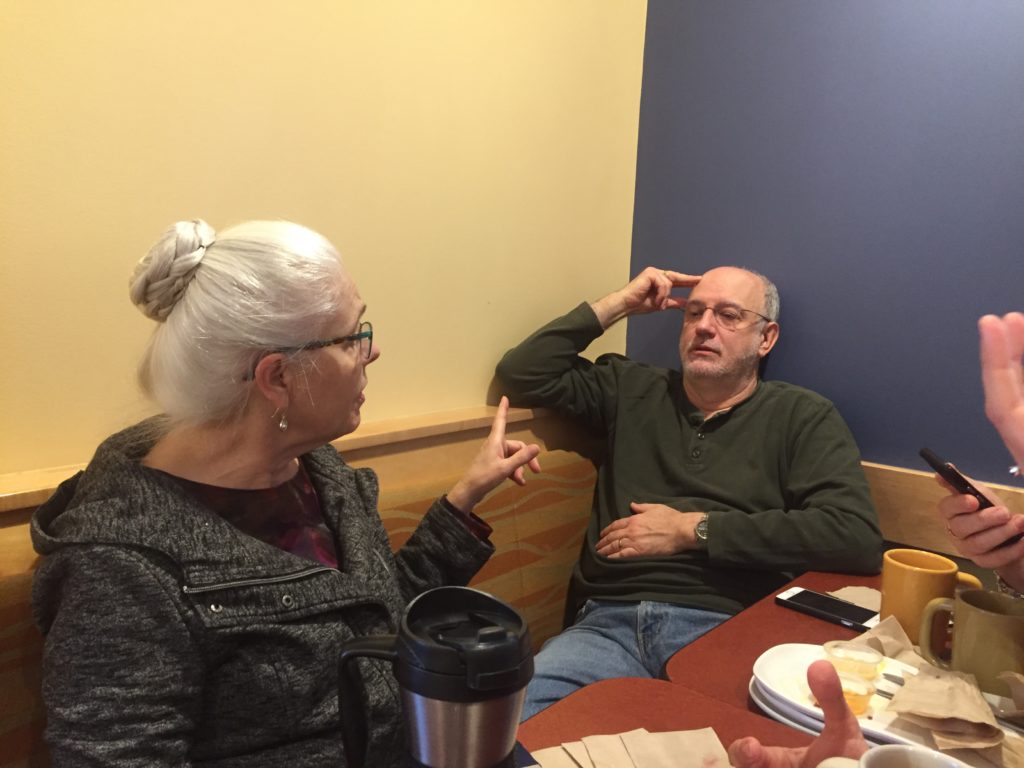 Today's photo may be a head scratcher as to how it ties to the word for the day…
The discussions around the table all had some connection to the theme of memory/remembering.
At one end of the spectrum of topics was a tutorial on setting up a password keychain on your iPhone.  At the other end nostalgia for a different time.
SaveSave
SaveSave