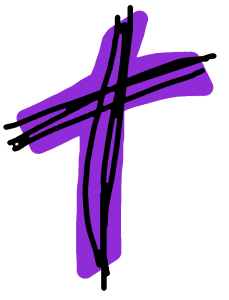 169 Let my cry for help reach you, Lord!
    Give me understanding, as you have promised.
170 Listen to my prayer,
    and save me according to your promise!
171 I will always praise you,
    because you teach me your laws.
172 I will sing about your law,
    because your commands are just.
173 Always be ready to help me,
    because I follow your commands.
174 How I long for your saving help, O Lord!
    I find happiness in your law.
175 Give me life, so that I may praise you;
    may your instructions help me.
176 I wander about like a lost sheep;
    so come and look for me, your servant,
    because I have not neglected your laws.  [Good News Translation]
Yesterday was Good Friday.  Tomorrow is Easter.  Tonight will be the great Vigil.  Today I complete my crawl through the 119th Psalm.   It has been an interesting experience.  I found stanzas that called out to me.  If found stanzas that were challenging or that I outright disagreed with.  I have been wondering for the last couple days how things would wrap up.  And I am happy to report that I like the ending.
The final stanza is filled with hope, joy, and gratitude for all that God has and will continue to do.  It is not focused on why God should love us.  It is focused on the fact that God love us and our response to that love.  It is focused on the goodies of God's law.  It ends by acknowledging we are not able to do this on our own… and a final appeal to God's love that he keep an eye on us and keep us in his fold.
If you joined me on this journey, I hope you may have taken something from it as well.  If you want to discuss any of this with me, I'm more than willing to talk, text, email, whatever.
Yours in Christ,
mike