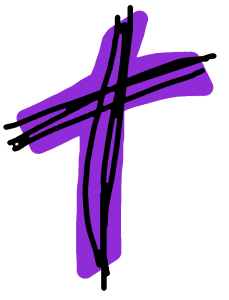 161 Princes have persecuted me without a cause: but my heart standeth in awe of thy word.
162 I rejoice at thy word, as one that findeth great spoil.
163 I hate and abhor lying: but thy law do I love.
164 Seven times a day do I praise thee because of thy righteous judgments.
165 Great peace have they which love thy law: and nothing shall offend them.
166 Lord, I have hoped for thy salvation, and done thy commandments.
167 My soul hath kept thy testimonies; and I love them exceedingly.
168 I have kept thy precepts and thy testimonies: for all my ways are before thee.  [KJV]
Today is Good Friday—the pinnacle of the church year. It is on this day that Christ (literally) spread his arms wide to embrace his fate (and with it our fate) rather than back down from his ministry of radical change in our relationship with God.  There are few moments in history that so radically changed the course of history as this one.  Much good (and much evil) was done in Chris't's name.  There are those who focus only on the bad and decry Christianity.  But the evil acts are the works of man, hiding behind the banner of Christ.  Man is also capable of acts of good, even when not done in Christ's name.  So how exactly did Christ change the course of history?  He illustrated how to live a life fully infused with the presence of God.  He changed our understanding of what it means to fully love God.  He redefined love of God from doing the right rituals in the right way to doing the right thing for others, for all others (fully unqualified…there is no longer any them) at all times.
On Good Friday, Christ put all of humanity above himself and accepted his fate rather than undermine this message.  He showed love for others, even as he hung dying on the cross, even for those who were carrying out his execution, even for those who taunted him.  The 5th verse from today's stanza seems to fit.  Christ's love for the (new) law brought him a peace that overcame the most horrendous personal offense.
Again, the miracle of Good Friday.