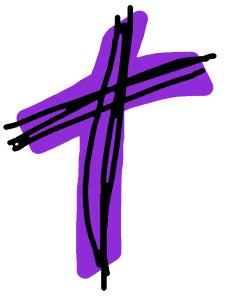 81 My whole being yearns for your saving help!
    I wait for your promise.
82     My eyes are worn out looking for your word.
"When will you comfort me?" I ask,
83     because I've become like a bottle dried up by smoke,
    though I haven't forgotten your statutes.
84 How much more time does your servant have?
    When will you bring my oppressors to justice?  [Common English Bible]
One of the rather common exercises retreats focusing on some aspect of spiritual growth is to create a plot of your faith history. You create a timeline from birth to present and draw on it a plot of your level of spiritual highs and lows.  Each one is unique, but there are some common trends.  Everyone has periods of highs and periods of lows.  College years are typically either high or low—seldom neutral. Parents typically mark the time around the birth of their child(ren) as high points.  Periods following death of a loved one are typically lows.
Right now, I'm in a low.  It is not that I have lost my faith.  It is more of a spiritual low.  It feels like the whole world is crumbling down around me.  I cannot complain about my job.  I cannot complain about my family.  But in other areas of my life, it feels like things are just fading into chaos, apathy, or both.  I have absolutely no problem identifying with the start of the 11th stanza.  I will not say that I have oppressors, per se.  But there are forces and events in my life right now that are soul crushing. Yet, I cling to hope.  I keep hoping that the tides will change at least one (more would be nice) of those waning elements of my life may find its way back to the greatness it once had.  I keep trying to do my part to keep them afloat…
Am I fighting a valiant battle?    Or am I a just being a fool?