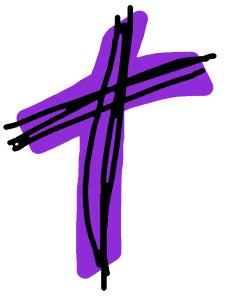 65 You have treated me well, O Yahweh,
    as you promised.
66 Teach me to use good judgment and knowledge,
    because I believe in your commandments.
67 Before you made me suffer, I used to wander off,
    but now I hold on to your word.
68 You are good, and you do good things.
    Teach me your laws.  [Names of God Bible]
For the last couple days, I wasn't sure how to feel about the daily verses.  I do not have that problem today.  I am having a visceral reaction to the 3rd and 4th lines.
I can get my head (and heart) around  why it is easy to envision God's "tough love."  I am a parent of a teenager and a 20 year old.  I understand that sometimes we have to make our children's lives temporarily uncomfortable so that they can learn a much bigger life lesson.  We want them to be good people.  We need them to learn.  If this works for us as earthly parents, why wouldn't God need to do the same from time to time.  After all, isn't the bible full of such stories?  The flood, the entire 40 year journey in the dessert, Jonah, Zechariah, Saul/Paul, ….
So why my revulsion to the idea of praising God for using suffering to bring us into his fold?  Because this idea has been so highly abused by the church and by well meaning individuals to explain away hurt and suffering.  We've all heard someone utter, "It was God's will" to comfort someone after a loss or to encourage someone during a time of difficulty.  The implication is that God can and does occasionally inflict us with pain and sadness—all to make us better.
I just don't buy that… anymore.