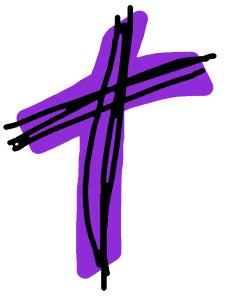 61 Evil people try to drag me into sin,
    but I am firmly anchored to your instructions.
62 I rise at midnight to thank you
    for your just regulations.
63 I am a friend to anyone who fears you—
    anyone who obeys your commandments.
64 O Lord, your unfailing love fills the earth;
    teach me your decrees. [New Living Translation]
And the verdict is in.  This entire stanza feels rather piece-meal. Perhaps the psalmist was having an "off day" here.  For those of you who—like me only 2 months ago—are unfamiliar with the structure of the 119th psalm, it is a collection of 22 stanzas each 8 lines long and each line starting with the same letter.  I don't pretend to know the Hebrew alphabet.  But perhaps trying to write poetry where each line starts with the letter heth is akin t being assigned to write a limerick where the lines must rhyme with orange and purple.
But…
I was struck by the word "midnight."  I looked at a number of different translations of this verse and they all used exactly that word, not "darkest hour," not "middle of the night," or "in the dark."  It was always midnight.  So, I did a little Googling on this and learned a bit of bible iconography I hadn't know before.  Midnight is used to symbolize the time of deepest confusion, despair, chaos (time before creation).  It is simultaneously the time of rebirth—the start of a new day.  For a much more thorough discussion on this, see the blog post, Midnight! a Clue Biblically It's Time for Blessing
And this is something I can identify with.  There seems to be a cycle in so many human activities that  follows the stages: everything is running well, people become comfortable and apathetic, only a few people care enough to keep it going,  everything becomes a total mess, everyone is dismayed and (option a) it dies or (option b) a few set out to make it better, others join in, things reverse, everything is running well (perhaps better) again… repeat.   Right now I feel as though it is a little past dusk in so many of the things I care about in my life.  We are heading to midnight.  I hope that I will be able to maintain the hope and conviction that the psalmist has here.