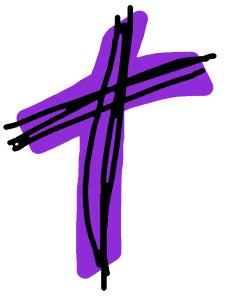 25 My soul clings to the dust;
    revive me according to your word.
26 When I told of my ways, you answered me;
    teach me your statutes.
27 Make me understand the way of your precepts,
    and I will meditate on your wondrous works.
28 My soul melts away for sorrow;
    strengthen me according to your word.  [English Standard Version]
One of the unwritten rules that I have given myself for my reflections on the 119th psalm is that I would not plan ahead. Each day's response would rely only on what I have before me and, possibly, what I had written in past days.  The first half of the 4th stanza caught me off guard.
What a perfect capture of the early stages of the Lenten journey.
We begin with the recognition that we are dust (and to dust we will return).
We examine our lives (and by doing so share our findings with God).
We meditate on God's word.
We (re)discover the futility of trying to redeem our own lives.
… Which brings us to looking to God for to bring us salvation.
All captured in 4 simple verses written long before Christ walked the earth.