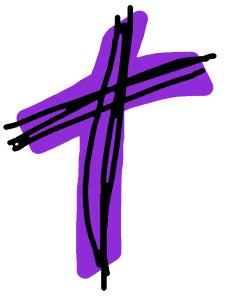 17 Be generous with me and I'll live a full life;
    not for a minute will I take my eyes off your road.
18 Open my eyes so I can see
    what you show me of your miracle-wonders.
19 I'm a stranger in these parts;
    give me clear directions.
20 My soul is starved and hungry, ravenous!—
    insatiable for your nourishing commands.  [The Message]
The first half of the third (Gimel) feels very familiar.  It is a combination of bargaining with God and an admission of feeling lost.
We open by asking God that we may have an easy life… and promising that if he's good to us then we will be eternally faithful to his desires.  Haven't we all done this in some form?  "I would love to help the homeless, but I have my own financial issues right now."  "I would love to volunteer to help tutor disadvantaged students, but I'm so busy."  As soon as I have more time/money, then I will be able to tend to feeding the stranger and clothing the prisoner…  When we start by asking God to be (future tense) generous with us, we fail to note how God has already been (past tense) generous with us.
The stanza quickly turns (2nd verse) to recognizing that we are lost on our journey to obey God's law.  We begin asking for directions, emphasizing how lost (hungry) we are for direction.  In this time when all of the social contracts in our world seem to be falling down, so many of us (myself definitely included) are feeling lost, floundering, to figure out how we are to do God's work.  There is so much wrong that it's paralyzing.  God, show us how we are to be beacons on a hill.