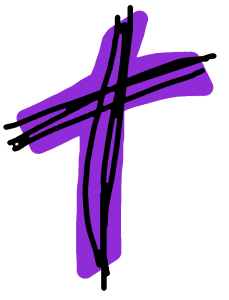 5 Oh, that my ways were steadfast
    in obeying your decrees!
6 Then I would not be put to shame
    when I consider all your commands.
7 I will praise you with an upright heart
    as I learn your righteous laws.
8 I will obey your decrees;
    do not utterly forsake me.   [NIV]
The implicit condemnation found in the first half of the Aleph stanza now turns to the hope that grace may be negotiated.  It starts with the recognition that we do fail the lofty platitudes of the first half of the stanza and the wish that it weren't so.  It then takes a turn toward the deal…  "God, tell you what…. I'll praise you, study your laws, and obey.  If I do that, you'll stick with me. Right?"
As a Lutheran, my theology has a hard time with this line of thought.  This is not Solo Gratia (grace alone).  This is works righteous.  This is about placating a vindictive God.
But here's the thing…
As a human, I cannot help but repeatedly fall into this trap.  It just feels right—how things should operate.
The question this stanza thus begs me to consider is the motivation for me choosing to live a life focused on being a good person.  Am I doing it to prove something (either to God or to myself).  Am I doing it to try to earn God's love?  Or am I doing it out of response to Christ's example of a well-lived life?   I would like to say it is the latter—but it is hard to truly understand our deepest motivations.