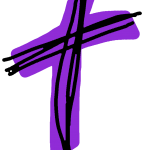 In past years, I have celebrated Lent by doing photo-a-day challenges and by daily blogging on the sayings and wisdom of Lord Baden-Powell.
This year, Lent finds us in a greater need of hope than most years.  Inspired by a recent sermon by Pastor Kari Parsons, I decided that this year, I would reflect on Psalm 119—The Glories of God's Law.   I intend to rotate between different translations of the bible as I work through the entire 176 verses*—yes, this includes the Message.
Like most of these disciplines, I have no idea where the journey will take me or how strongly it will affect me.  Enter the Holy Spirit…
* I will be traveling out of country near the end of this journey.  If I can establish an internet connection, I will continue to blog daily.  Otherwise, I will journal with paper/pencil and play catch-up on my return.