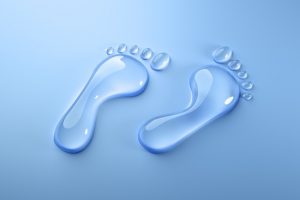 We are human. We are all part of families. But more importantly we are Christians and we are all children of God. Recently we celebrated the Baptism of our Lord, and we are called to remember our own baptism and what it means for us today.
 "Children of God, you have been sealed by the Holy Spirit and marked with the cross forever."
These some of the words are said during our baptism. Ever since we were young, we have been marked with the cross, the cross and everything it symbolizes. Not only the suffering of our faith, but the eternal love of our God. And guess what, we have no choice to be a part of this community. Sure, we can choose how we respond, but we have been called by God to act in our faith. Let that sink in; WE have been called by God. WE are caring enough. WE are important enough. WE are enough to do the work of God, and that is no easy task because it doesn't let us just sit idly by.
This call has probably left many of us confused. What specifically are we supposed to do? And why us? John had this same reaction when Jesus came to him at the Jordan asking to be baptized. "I need to be baptized by you, and do you come to me?" We recognize our need for Jesus in our lives, but we seem to so often forget that Jesus needs us, too.
His mission is so large that he not only invites us to join him, he has called us. This is not a dinner party invitation that we can ignore because it is inconvenient with our schedule. This is a calling of a life style. When we are baptized we enter into God's family, but Jesus comes to us and calls us to join in his mission. We are supposed to continue to spread the Gospel, the unconditional love and grace of God. We are supposed to do good and heal all who are oppressed by the devil. Walk with the lonely. Sit with the struggling. Provide for the needy. Do the tasks when others turn their back. Instead of making excuses we must be the ones who rush to the aid of others. Of course these calls are hard to answer, but this is exactly why we must answer them. When we do these things, we invite others into our family and share the promises of our baptism; we are welcomed and loved as we are.
"And when Jesus had been baptized, just as he came up from the water, suddenly the heavens were opened to him and he saw the Spirit of God descending like a dove and alighting on him. 17 And a voice from heaven said,
'This is my Son, the Beloved, with whom I am well pleased.'" (Matthew 3:16-17)
Does not the same thing happen when we are baptized? Does God not also rejoice, claiming us as his own? God calls us his beloved, with whom he is well pleased. Did you hear that? We are loved and God is pleased! With us.
No matter what we do God will love us and provide us with his grace. We must always remember that His grace is unconditional, for our journey is a long one, there will be many times when we screw up. As a mentor always said, this grace comes with no strings attached. No fine print. No questions asked. Often we need to feel accepted, but remember that you are baptized and will always be accepted and loved for who you are. You are a child of God.
Heavenly Father,
Let your spirit flow over us like the river Jordan. Help us to never forget that we are your children, and although we are blessed and loved, this leaves us with a call to do your work. Guide us and be patient with us as we come to understand the strength and responsibility we have held since our baptism.
Amen