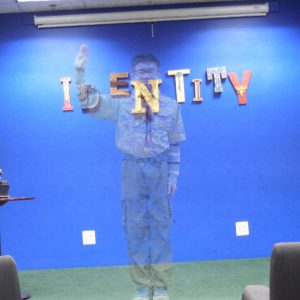 Tonight I had the pleasure to step in to cover for our troop's sick scoutmaster. At the end of each meeting, the scoutmaster gives a short "inspirational" talk to the scouts—the scoutmaster minute.  Tonight, I chose to talk about the essence of the scouting spirit (the apparition of scouting?).
I shared that for over 3 decades I have tried to live a life based on the fundamental base of scouting.
A scout is
trustworthy
loyal
helpful
friendly
courteous
kind
obedient
cheerful
thrifty
brave
clean
reverent
I shared a story of how someone I love was recently hurt.  I itemized the points of the scout law that had been violated in the offense.  I asked rhetorically why the scout law is important.  The answer is clear.  Living a life that follows these 12 points reduces our chance of hurting those around us.