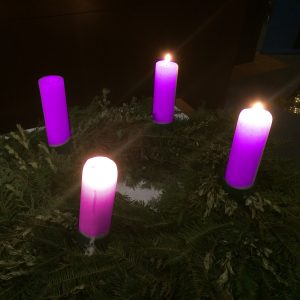 Today is Gaudete (Rejoice) Sunday.  We change the candle from the penitence of purple to the joy of rose.
The wait is almost over.
Light will soon be here!  The Light no darkness can overcome.
In the political climate we find ourselves this Advent/Christmas season, this is something we all need to hear—today, tomorrow, and every day.