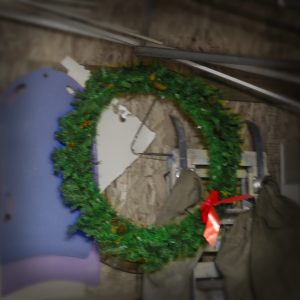 As much as I love the Advent/Christmas season, I am just not ready for it this year.
Most years, I try to start the outdoor decorations on Thanksgiving weekend.  Despite the fact that the weather was good this past weekend, I completely failed to get started on hanging the lights, the ribbons, or the wreath (which is currently sitting in the garage, where it has been waiting for the last 10 1/2 months).
Addendum:  The wreath went up on the front of the house on Day 6.