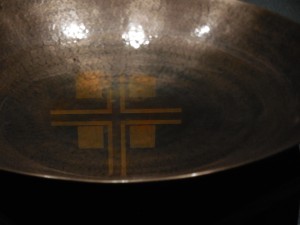 I knew early this morning what I was going to do for today's photo.  I have spent the day trying to figure out what I wanted to reflect upon in these accompanying words.
Many ideas crossed my mind: increased gun violence, our nation's dangerous flirtation with suspension of separation of church and state and the scary motive behind that thinking, the growing level of rhetorical attacks on those who publicly speak out for the protection of the rights of all ethnicities and religious groups, the decay of public education as teachers are made powerless at the hands of corporate greed, …. and this is just the domestic stuff.
We live in a time of fear.  We live in at time of hate.  We live in a time of uncertainty.  My fear is not of those "others" out to get us.  My fear is what we are doing to ourselves by giving in to fear and hate.
And now more then ever, we need to pray, "Come, Lord Jesus…"   Not to vindicate our righteousness, but to smack us upside the head and remind us of the power of humility and love.
I find this Advent I am having a harder time being filled with hope.  And that I have never needed it more.