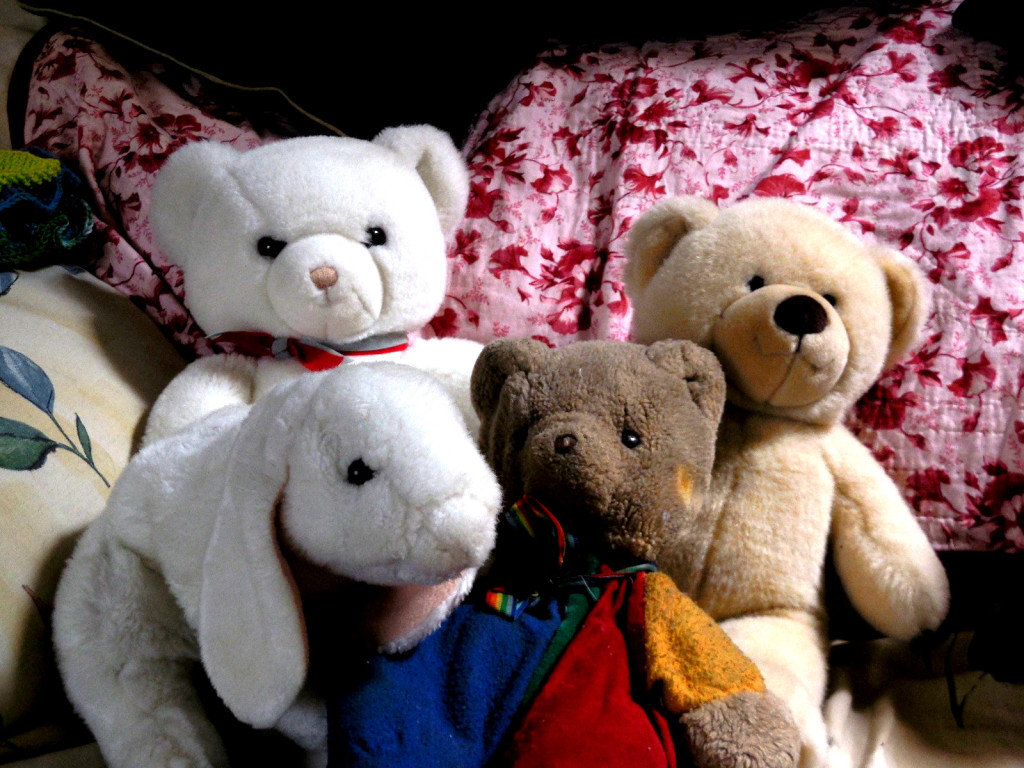 It has happened again.  I failed to get yesterday's photo (family) on the day it was due.
But there is a bit of meta-irony in why I did not have the head or heart for taking time to observe my daily discipline—a member of my family was being shafted and I was fuming.
In her venting on Facebook, Valerie referred to herself as the "Mama Bear" having to watch her cub being put into an unfair and difficult position.  She had been admonished by "Baby Bear #1" not to interfere; that he wanted to handle it on his own.   Later in her FB post, she referred to me as "Papa Bear."
So today, when I went out to catch up on yesterday's photo, the choice was obvious.   Here is our family of "bears;"  Daddy Bear, Mommy Bear, BunBun Bear, and Bear Bear.
How I wish that at this phase in my life it really was still as simple to clear away anger, hurt, and frustration as cuddling up with a stuffed animal.