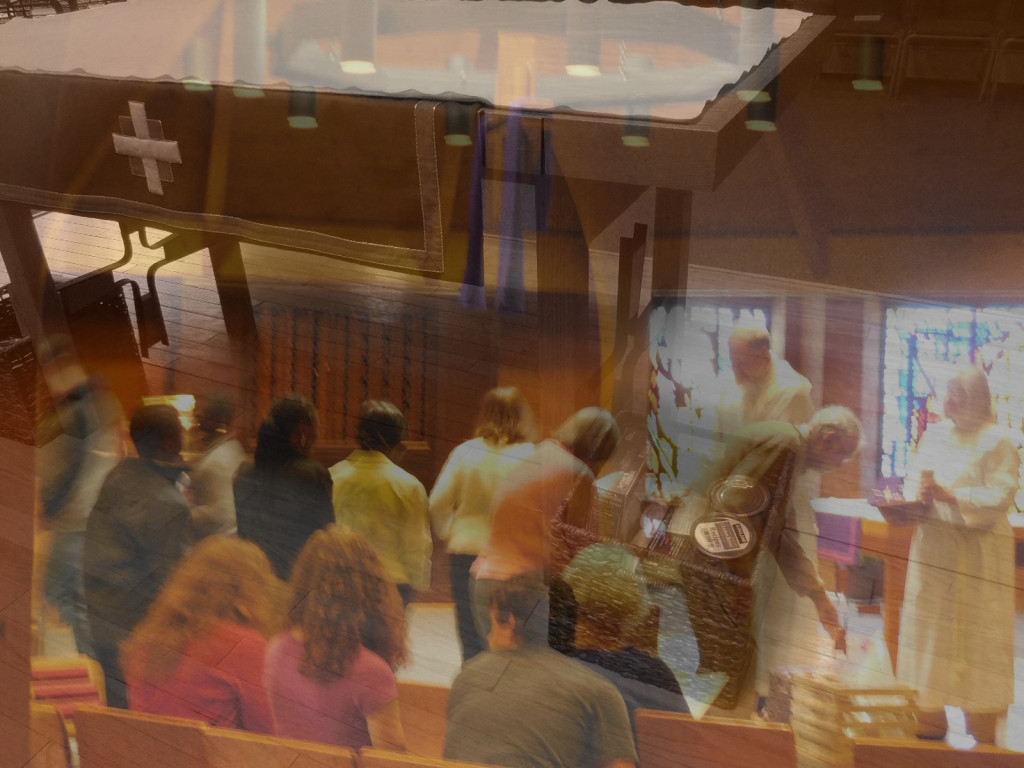 Each Sunday, we transition from the sharing of the peace to the presentation of our offering with the words, "Let us worship God with our offerings."
Because we hear these same words every week,  I wonder if we sometimes fall into the habit of hearing them in the same we we hear, "…and the home of the brave" as equal to "Play Ball!"  Nothing more than a cue signal.  But, let's take an actual look at the phrase.
Worship should be an active thing.   It is more than simply going to Church.  It involves participating.   Part of our worship ritual at CTS is the act of getting out of our seats and actually bringing our gifts (of dollars and food) to the altar.  We do not send around a plate and allow another to take our gifts forward.  By being an active participant, we (hopefully) remind ourselves at either a conscience or sub-conscience level that worship is not a spectator sport.   And more importantly, that worship should not be contained to the confines of the brick and mortar of our church buildings.  Every act in a life intentionally lived with an eye on God, is an act of worship.
Note that today's photo actually works both for the list I have been following and the CTS word of the day—"Table."