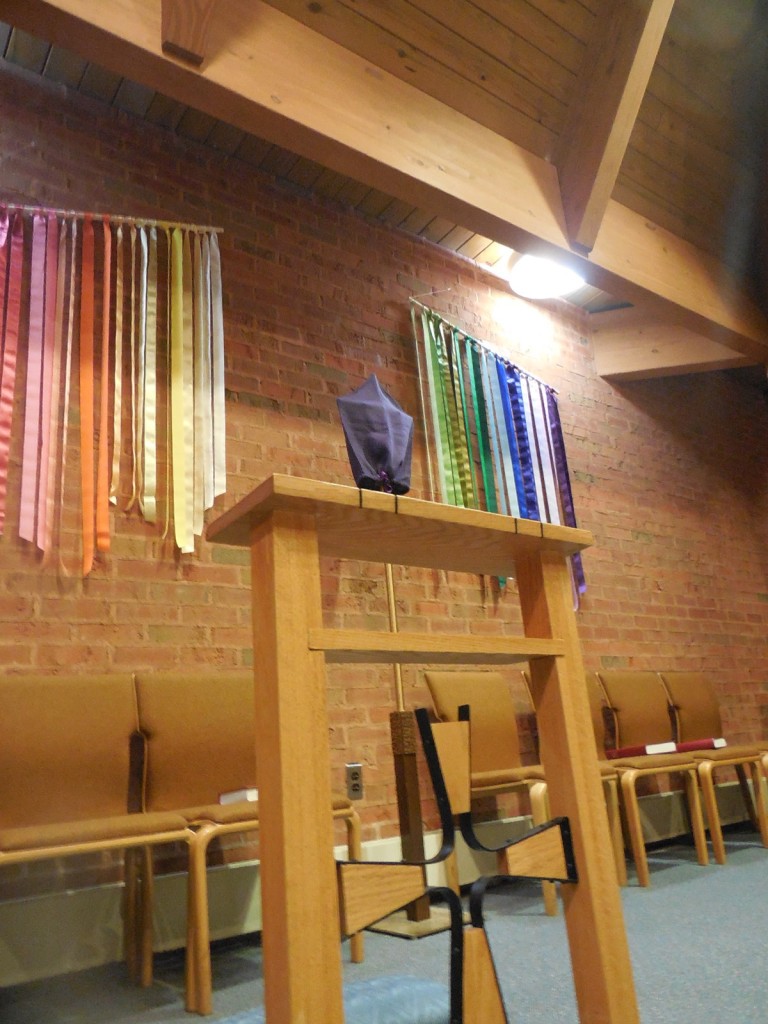 It has happened again.  The photo-a-day discipline has taken an unexpected twist.
I ended up working 15+ hours yesterday, leaving from work at 11:00pm and arriving at home just before midnight.   As I didn't take the camera with me, I failed to take the photo of "penitential" on the day it was supposed to be taken.  I have thus broken one of the rules I set for myself when I set out on this journey.
Enter the serendipity…
The essence of penitence is recognition of our failure, acceptance of forgiveness (the harder part) from God and others, and a willingness to forgive ourselves (the hardest part).  This frees us to move forward unencumbered by our past transgressions.
So, I missed a day.  I broke one of the rules I set for myself.  I have two choices.  I can allow it to derail me or I can recognize the failure and get myself back on track.  Who, but myself, really will hold this against me?  Nobody.