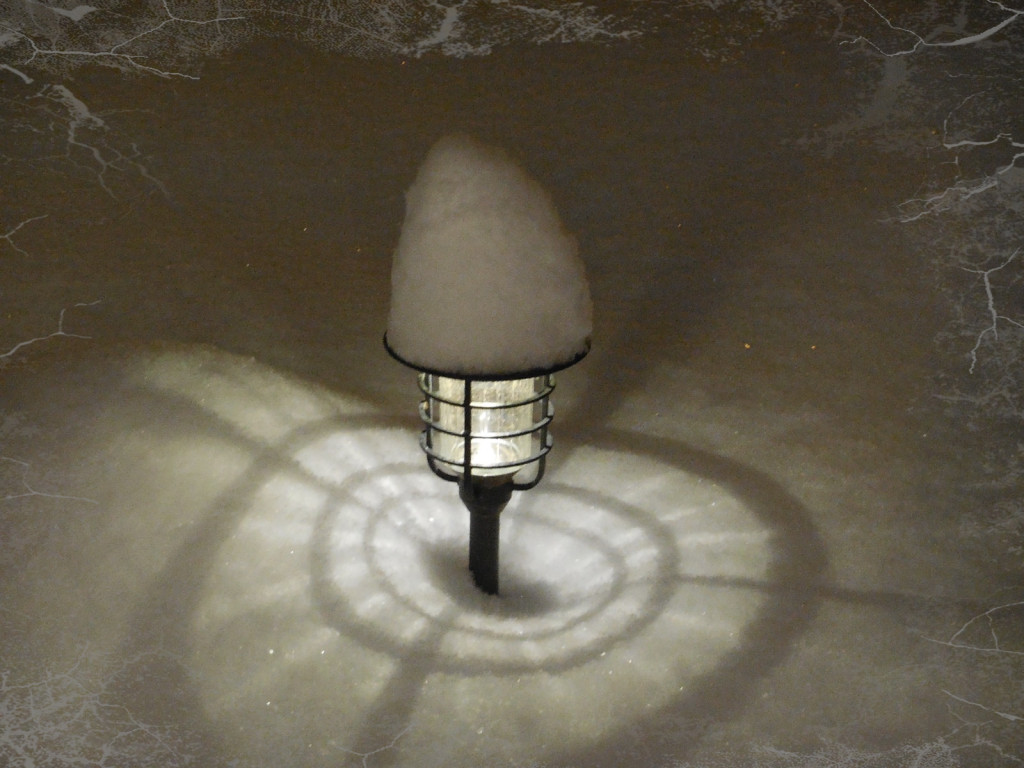 Solitude can cut two different ways.
The human species is social—we need other people in order to be whole.  Solitude can be lonely.
Yet, we live in a world where we demands are put on our time by all those around us.  Solitude can be refreshing.
Today's snow allowed me to see both sides of this equation.
Work was very quiet today as many people stayed home—and as I chose to work a 14.5 hour day today, it was a bit on the lonely side.
The pristine winter scene that greated me as I left the house this morning at 6:00 was, however, breathtakingly beautiful.   It was quite and tranquil.
And through the night, one solitary lamp held vigil; illuminating the beauty of the fresh fallen snow.