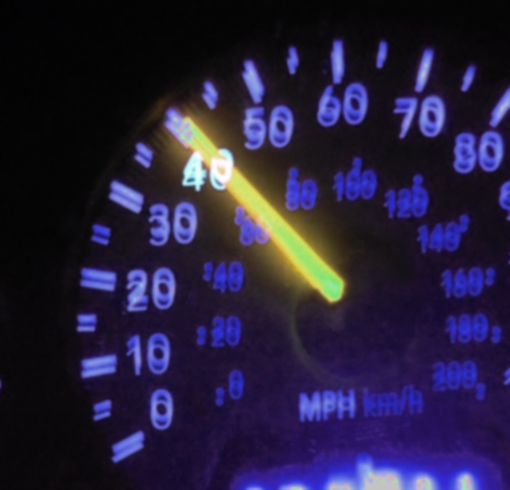 Biblical tradition is ripe with the number 40.
Noah had his 40 day of rain (as God waited for the gutters to back up*).
Moses led the Israelites through the desert for 40 year.
Both Saul and David reigned for 40 years.
Christ was isolated himself for 40 days so that he could face down temptation. (And thus the 40 days of Lent.)
And in my life:
I work exactly 40 miles from home.
Valerie and I are both in our 40's
I have lived most of my life relatively near highway U.S.40.
Hard to photograph… but a significant number throughout history and in my life.