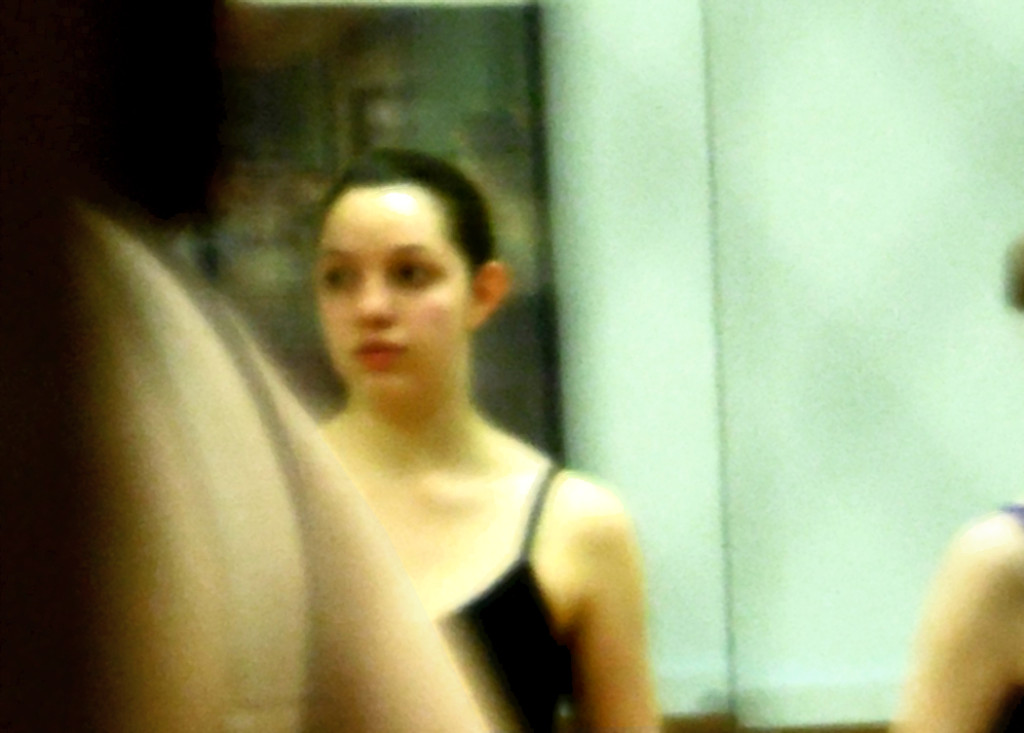 Reflections are funny.
They allow us to look at something in a new way.
They allow us to observe others indirectly.
More importantly, they enable us to see ourselves (go ahead, try and view yourself directly).
There are two reflections in today's image—one literal, the other figurative.
Reflection #1: In ballet class, the mirror that lines the wall opposite the door allows the budding ballerinas the ability to watch themselves so that they can find flaws in their form and timing and correct them.  I used this mirror to give me access to a view I could not otherwise have observed without actually being in the room.
Reflection #2: In our children, we have the ability to watch the lessons they have learned from us so that we can find flaws in our form and (if we're willing to learn) to work to correct them.  As she matures into a beautiful young woman (in body, mind, and spirit), I cannot help but be consistently blown away by how much Anna is like me.  It is both a source of pride and humility.